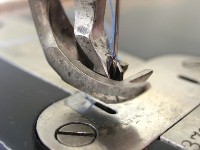 The Davis Vertical Feed is a fascinating sewing machine that does not have feed dogs. Fabric is advanced by the needle and presser foot. See photo at left courtesy of Susan J.
This page was created by the Davis VF Yahoo group as an aid for collectors in identifying their machine models and finding out what versions of shuttles and needles they use. The Davis VF Yahoo group no longer esists, but there is a Davis VF fan group on Facebook. Information on this page has been updated by other collectors in subsequent years.
The following model names were taken from The Encyclopedia of Antique Sewing Machines by Charles Law.
Model date ranges provided by Jon Helig.
---
Davis VF Models
Davis VF Decals
Davis VF Shuttles
Davis VF Needles
---
Low Arm Vertical Feed (LAVF) 1868-1882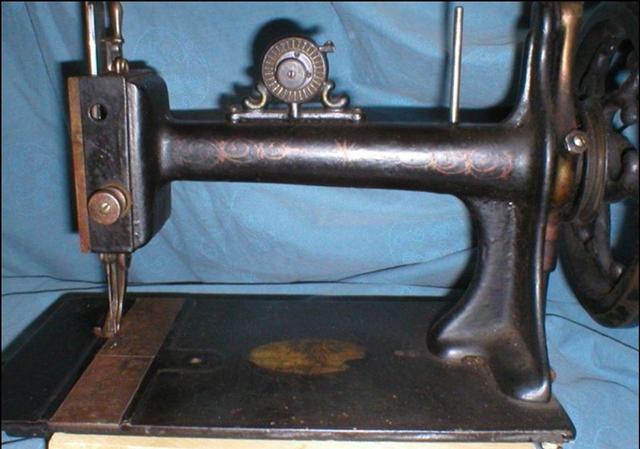 LAVF Features:
Top disk tension
Short boat shuttle
Bobbin winder on treadle stand
Open right end
Belt pulley inside hand wheel
Early version, T shaped pillar
Photo courtesy of Rob Andre Stevens, SN 37278, c. 1873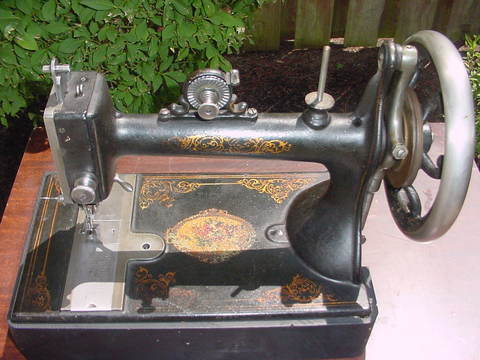 Later version, flared pillar
Photo courtesy of Jerry in Salem, OR
SN 187424
---
High Arm Vertical Feed (HAVF) 1882-1885/86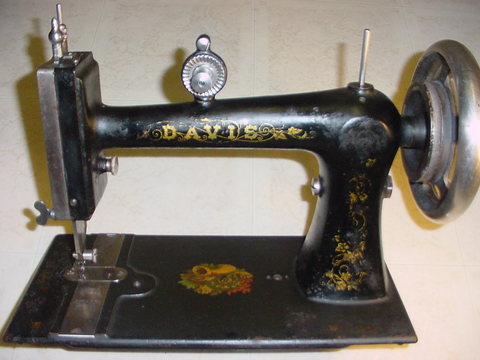 HAVF Features:
Top disk tension
Boat shuttle
Bobbin winder on treadle stand
Belt pulley inside hand wheel
Base has sharp square corners
Photo courtesy of Jerry in Salem, OR
SN 325481
---
New High Arm Vertical Feed (VF1) 1885/86-1894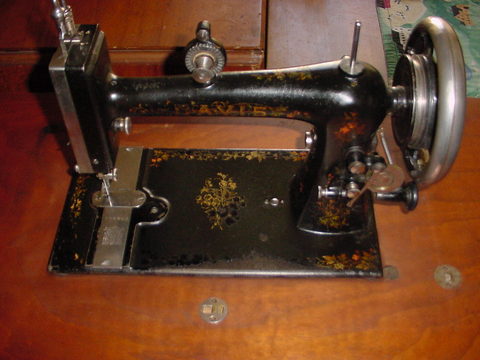 VF1 Features:
Top disk tension
Boat shuttle
Belt pulley inside hand wheel
Bobbin winder on pillar
Early machines have sharp square bed corners
Photo courtesy of Jerry in Salem, OR
SN 389942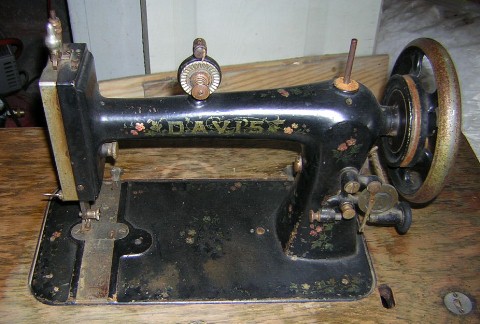 Later machines have rounded bed corners
Photo courtesy of Kelly in PA
SN 535379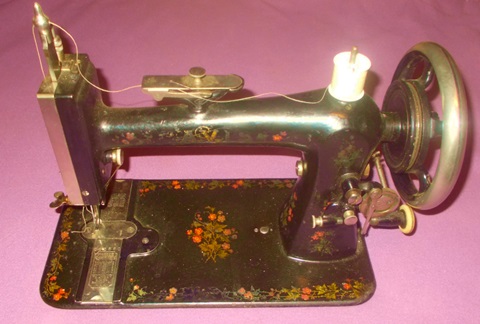 Some later machines have leaf tension
Photo courtesy of Jim at Steelsewing
SN 565860
VF1 Portable (VF1 HC)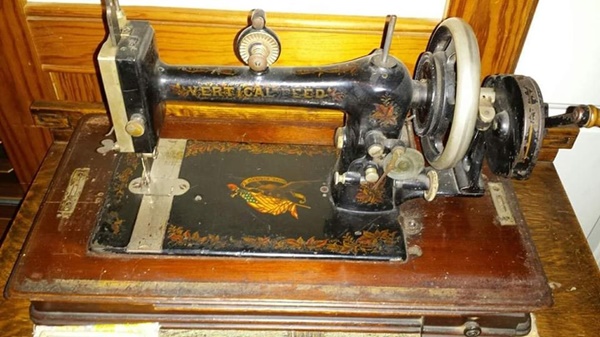 Photo Courtesy of Susan Mullis
SN 361898
---
VF2 1894-1912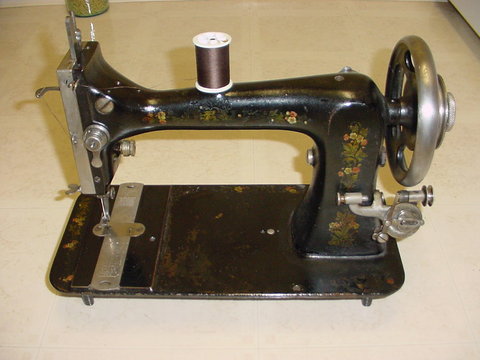 VF2 Features:
Front disk tension with manual release
Bullet shuttle
Bobbin winder on pillar
Belt pulley outside hand wheel
Base has rounded corners
Photo courtesy of Jerry in Salem, OR
SN 1063694
VF2 Portable (VF2 HC)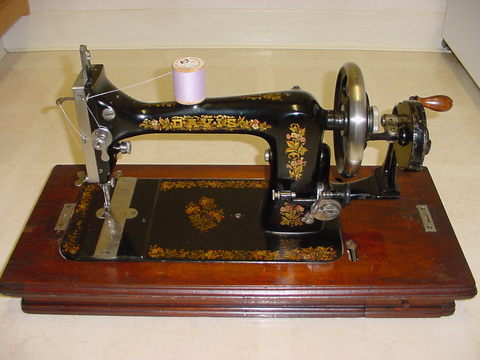 Photo courtesy of Jerry in Salem, OR
SN 791504


---
New Vertical Feed (NVF) 1912-1924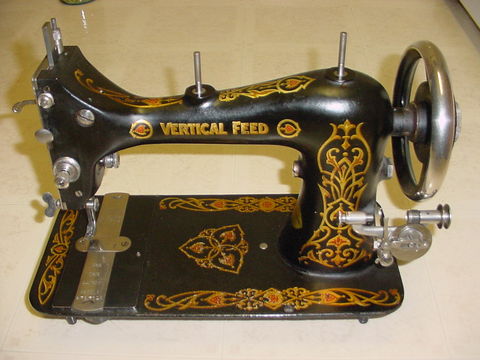 NVF Features:
Front disk tension with auto release
Bullet shuttle
Bobbin winder on pillar
Rounded body shape
Belt pulley outside hand wheel
Base has rounded corners
Photo courtesy of Jerry in Salem, OR, SN 2787019
---